Press Release: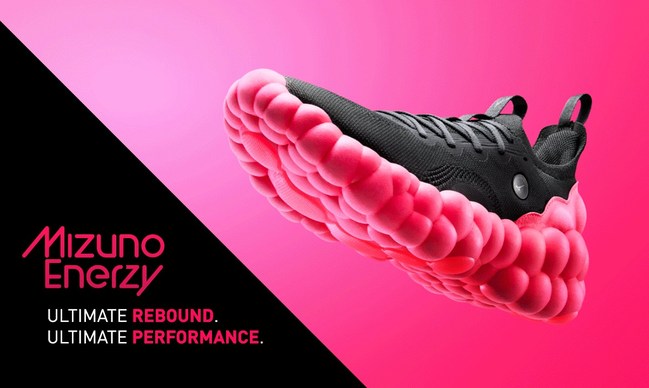 MIZUNO ENERZY was created with the purpose of improving the performance benefits of Mizuno footwear through new advanced materials, delivering greater rebound and increased softness. Athletes will now be able to retain more of the energy they put in without sacrificing on overall comfort.
"We recognize not only what athletes want, but also require in their training – no matter their sport. We know performance, energy return and comfort are all equally important, so we are constantly engineering new technologies aided to support this," said Tomohiro Ota, Chief Marketing Officer, Mizuno USA. "This is why, as a brand, we work extremely hard to constantly create high-quality sports gear and remain dedicated to finding new ways to enhance athlete's capabilities by staying at the forefront of sports innovation to deliver the most premium performance materials in the market."
Athletes will be able to experience the difference MIZUNO ENERZY offers in two different iterations, MIZUNO ENERZY(FOAM) and MIZUNO ENERZY CORE. Each iteration has been engineered to provide athletes with enhanced performance capabilities through the unique features offered in the form of its versatility to change shape and increased rebound potential.
MIZUNO ENERZY will be used in footwear products across multiple Mizuno sporting categories. The first introduction of MIZUNO ENERZY will be available in July 2020 in "THE MIZUNO ENERZY" signature shoe, which will provide the softest cushion and highest energy return ratio in Mizuno history.
"THE MIZUNO ENERZY" will be available to purchase on July 1st in a limited quantity of three hundred pairs at www.MizunoUSA.com.